Founded in Paris in 2004 by french photographer Nicolas Villaume, the association CONVERSATIONS DU MONDE (CDM) primary focuses on promoting oral tradition and cultural awareness using the emotional power of combined arts (photography, videos, internet and new medias…) to create quality multimedia exhibitions from grass roots communities to leading international museums and education organisations.

CDM has been involved in more than 50 multimedia venues worldwide, from the most remote places like Tambobamba, a small community of the Andes in Peru, to the most popular museums like the Smithsonian in Washington DC, USA.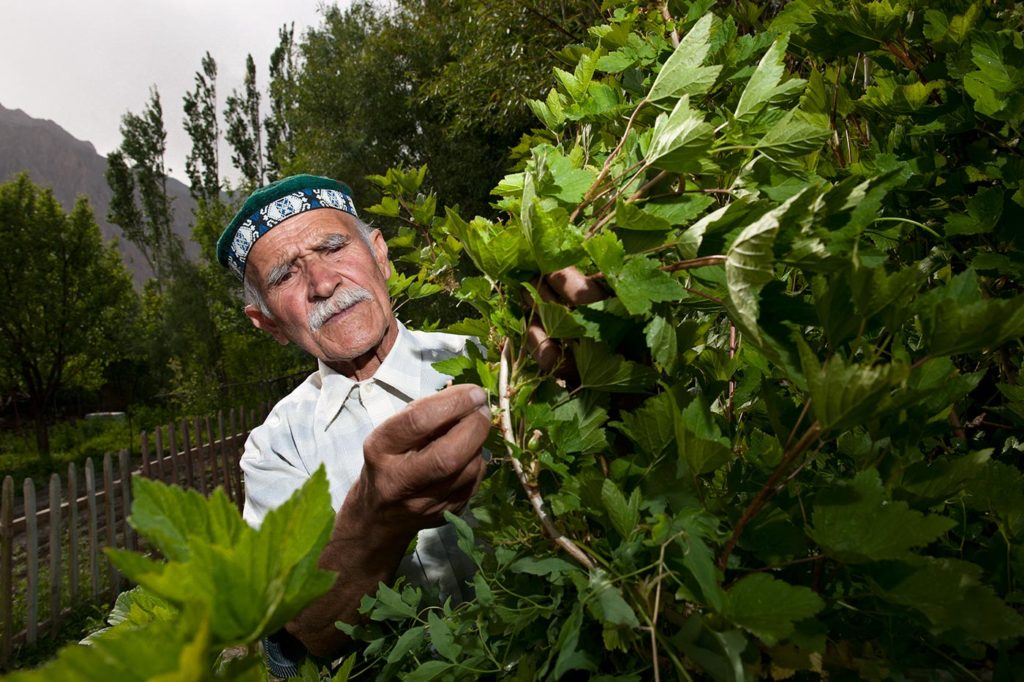 People and Plants
A journey into Central Asia biocultural diversity
Multimedia stories from the guardians of the Biocultural diversity of Central Asia. This project aims to preserve the information and knowledge, unique connection to the land and traditional respect for the surrounding ecosystems that local farmers and traditional healers have acquired and passed down over many generations. Countries represented till now : Tajikistan, Kyrgyzstan. Recently opened at the National Museum of Tajikistan, Dushanbe.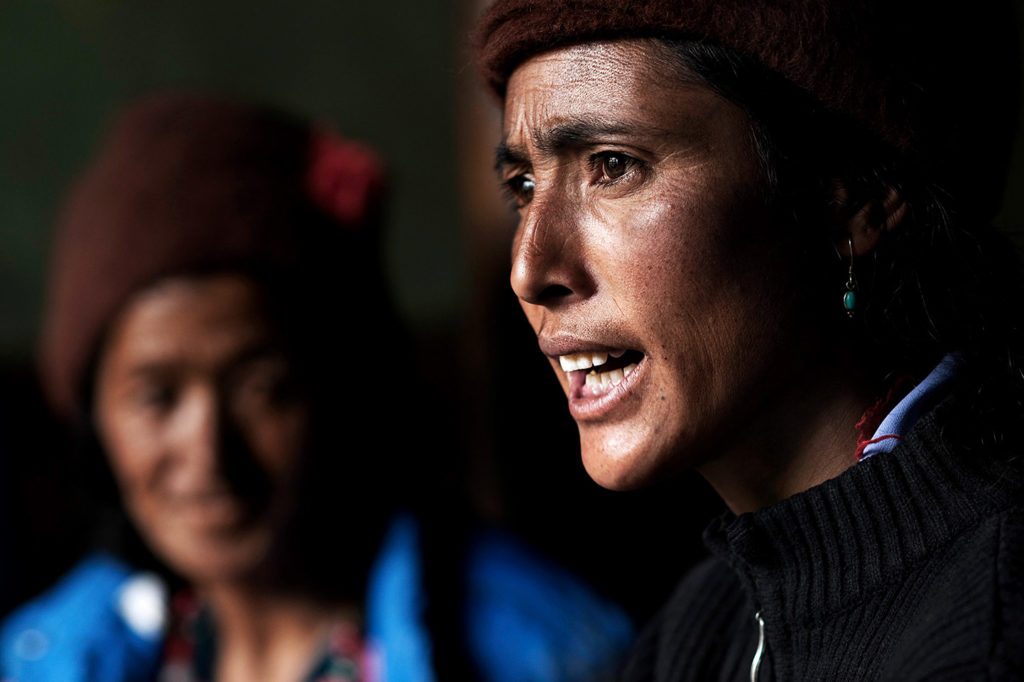 Conversations with the earth
Indigenous Voices on Climate Change
Multipartners initiative to create a visual awareness platform on Climate Change and Indigenous people ; translated in 8 languages and presented internationally in prestigious sites, including the United Nations Headquarters in New York City , the Smithsonian's National Museum of the American Indian in Washington.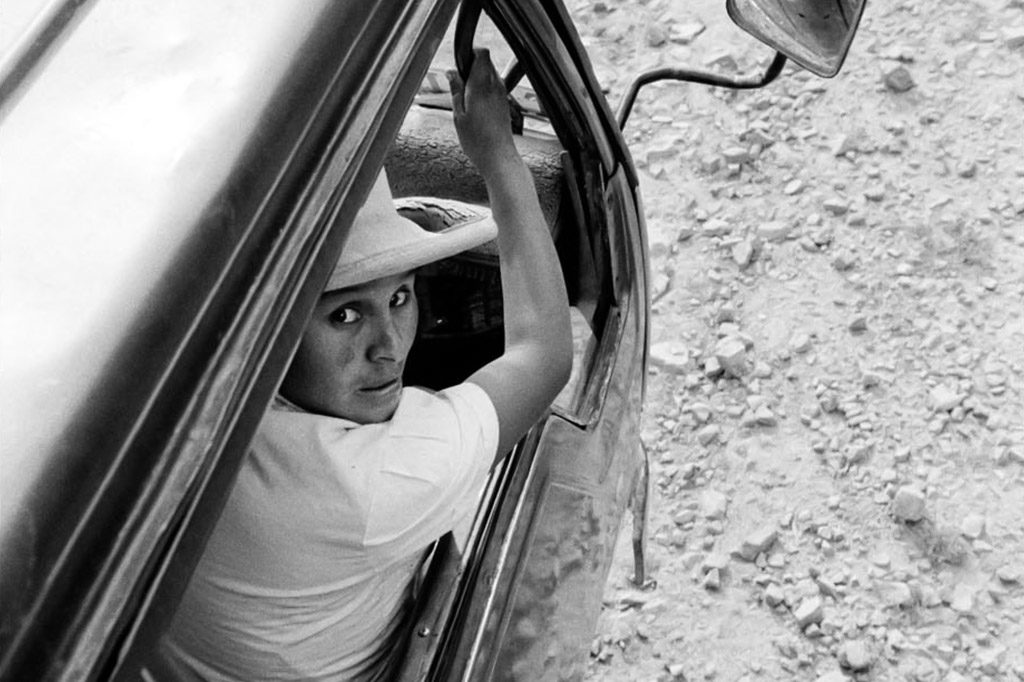 Voices from the Andes
Encounters with Quechua and Aymara storytellers
Multimedia exhibition about oral tradition and cultural transmission in the high mountains of the cordillera andina, passing through 4 countries: Colombia, Ecuador, Peru and Bolivia. Translated in 3 languages (EN, FR, ES), presented at the UNESCO Paris Headquarters in France, and touring in key museums in more than five countries worldwide.
CDM works with a reduced core team, and extand up for each of the different projects developed with a dedicated and experienced freelancers international team. Furthermore, local teams are set up within the project's area to be able to adress the best ways to any local problematics, wether logistical , translation issues, or knowledge specific expertize.
Education programs
Along with the multimedia exhibits, CDM is providing educational activities for the school visits. Veronica carefully designs those modules in multi languages, and customizes them according to the local needs and the general themes they belong.
Webdesign
With 15 years of experience as Art director and Web designer, Michael brings his digital skills to help us finding the optimum answers to the experience and exhibition online challenges we are facing for each unique new project.  Visit www.g981.com 
Treasurer CDM
Experienced journalist and chief editor for a french TV news channel, Yves brings  his organizational skills and sense on the worlds pulse,  to help structuring our actions and bring the big picture on the table.
Founder of Conversations du Monde Association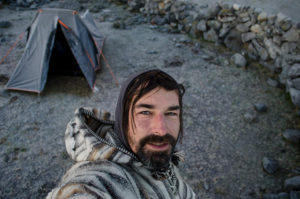 French born photographer, and international award winner, Nicolas Villaume is specialized in social and portrait photography in demanding environments. Whether in the Arctic documenting the Caribou people dealing with climate change, or following Peruvian traditional dancers living in the favellas of Lima, Villaume 's characteristic is to listen to the concerns of the locals and capture images that document these in their daily lives. He works with various international NGO's and cultural institutions including UNESCO or WWF, and has been published in international magazines such as Mother Jones, The Week, Boston Globe, Grands Reportages, Americas Quarterly and several South American medias…
Villaume's work reflects his strong commitment and sensitivity to human relationships and social dynamics, by using a powerful combination of image and sound. He is travelling the world with his cameras and microphones looking for unexpected encounters, seeking the emotional impact of conversations with people we normally cannot reach, and sharing with all. Russia, China, Mongolia, and Laos are countries which have deeply influenced him. But it is especially with South American people that he developed strong links over time. He now lives between Lima and Paris.
Deeply concerned with promoting both the richness and fragility of cultural diversity and minority cultures, he has created in 2004 the french association Conversations du Monde (expertise in world class multimedia exhibitions design using the emotional power of photography and art) which has supported the Voices from the Andes exhibition tour in South America and France. In addition he has co-founded and developed till 2010 the NGO Living Cultural Storybases. These projects aim to preserve and disseminate the world's oral traditions in peril of extinction, in order to make new generations concious of their ancestral cultural legacy.
For more information see :
France & Peru : Nicolas Villaume, Photographer and project leader ; Veronica Tabja del Solar, Education material ; Michael Van Houten, Webdesigner ; Mario Segovia Guzman, Viringo, Book and postcard design.
Tajikistan : Abdu Vohid Safarov, Tajikistan coordinator, Anahita ; Mario Boboev, Kulyap Botanical Garden.
Kyrgyzstan : Almagul Osmonova, Director Taalim-Forum Public Foundation ; Dastan Karimov, video editing ; Nurmamat Saparbaev ; KPD printing company.
CONVERSATION WITH THE EARTH
France: Nicolas Villaume, Photographer and project co-leader ; Michael Van Houten, webdesigner ; Veronica Tabja del Solar, Education material ; Claire Greensfelder, Coordinator CWE, Inochi ; Thomas Vallegeas, Photo editing.
Local: Tsewang Rigzin (India), Darout Guma Gugie (Ethiopia), Ngenge Sasa (Papua New Guinea), Nuno Nunes (Brazil), Victor Escudero (Peru).
France: Nicolas Villaume, Photographer and project leader – César Itier, Quechua language expert – Maxime Huyghe, Cameraman – Mavi Villatoro, Graphic design – Michael Van Houten, Webdesigner – Koyllur Limache, Development – Bianca Rutherford Iglesias, Partnerships – Yves Bellanger, Journalist – Cesar Moreno Triana, Intangible Heritage, Unesco.
Peru, Bolivia, Ecuador, Colombia: Amandina et Cesar Quispe Alvarez, Translators – Thomas Quispe, Guide – Carmen Escalante, Ethnologue – Victor Escudero, Photographer – Mauricio Mamani Pocoaca, Director of the Anthropologie Museum, La Paz – Margarita Borja, Writer – Roberto Pineda, Ethnologue
- Laura Roman Gabin, Indigenous Minister.